I've been working on several designs and fixing various amplifiers, all of which are MOS-FET amps.
I haven't really matched the transistors, but I need to. So, I'm designing a test circuit to help match the transistors.
I need to simulate it but, this is what I have so far.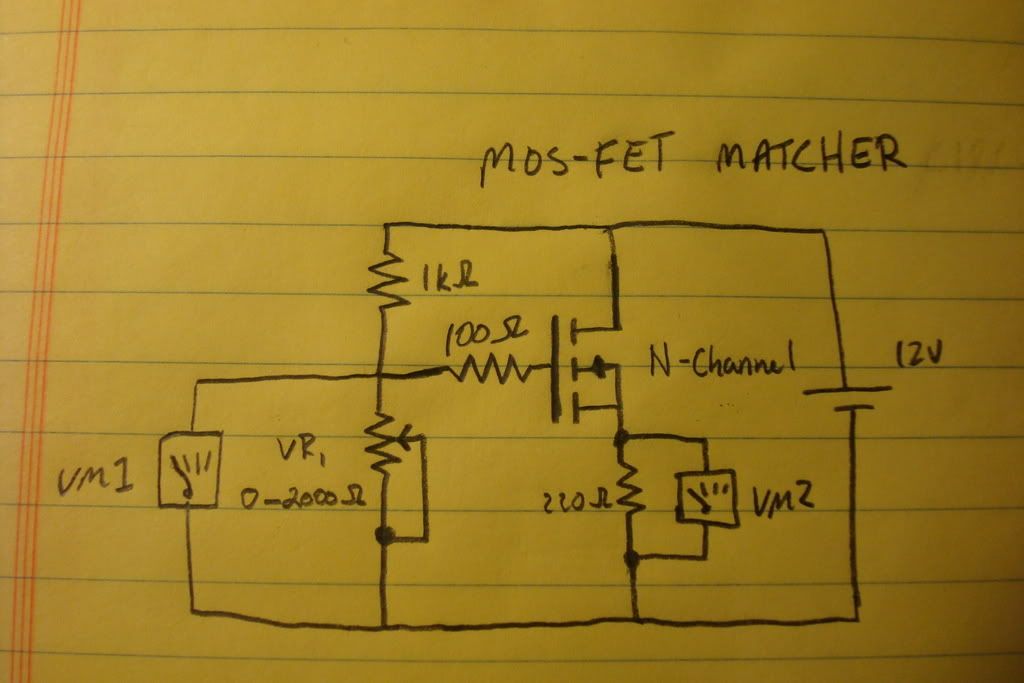 It works by adjusting VR1 to a reference voltage say 4 volts at VM1, then you log what the voltage is at VM2 is and find devices similar with in lets say +- 500 mV tolerance.